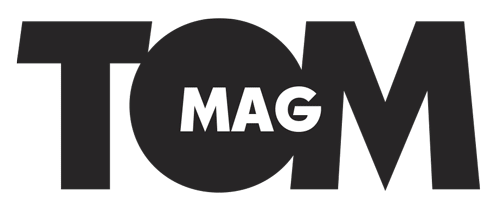 MALTA'S FIRST INTERACTIVE DIGITAL MAGAZINE
Sunday Circle, the Island's leading lifestyle magazine, brings you the best of print and digital combined.
​
The Circle offers dual promotional channels with both the print magazine with the Sunday Times and the fully interactive digital version.​

The Web version, promoted through timesofmalta.com can be accessed at a click of a button and the TOM Mag App can be downloaded free on all devices from the App Store / Google Play; the magazine editions can be viewed offline and online.
Offering readers an engaging and eclectic mix of interviews, features and investigative reports, Sunday Circle offers a peek into Maltese society and lifestyle, as well as insights into the lives of key movers-and-shakers on the island and the hip new kids on the block.
The magazine showcases a diversity of topics that range from current issues to arts, travel, food & drink, personality interviews and more, successfully targeting a vast range of readers. Having started life as a super exclusive quarterly publication with a mailing list of some 3,000 members, the magazine today reaches an audience in excess of 35K.
And now, with the digital version being given stunning life, these numbers will be exceeded as readers scroll seamlessly through video clip interviews; experience music playing in the background; immerse themselves in 360 degree swizzling images and slide shows of your products; and more. And, of course, favourite articles will be easily bookmarked and traced later, or shared with friends and family.
Sunday Circle is consistently voted the most popular newspaper magazine on the island. Featuring rich content, stunning photography and cutting-edge design, it is no surprise it maintains its position as reader favourite.
ADVANTAGES OF COMBINED DIGITAL AND GLOSS PRINT MAGAZINE ADVERTISING
The Circle is the widest reaching magazine in Malta with a combined digital and print readership in excess of 35,000 offering the advantages of dual platform magazine advertising.
Gloss Print offers advantages that digital media cannot match -Longevity, Credibility, Prestige Value, Stronger Customer Engagement and Brand Recall, High Quality, High Spending audience.

Interactive digital magazine:
Viewing duration time of approximately 3 minutes per session,

the impact value of the promotion in that it takes the full extent of the viewer's screen (desktop, tablet, smartphone)

offers animation and interactivity,

the longevity of the promotion.

The innovative digital platform delivers an engaging reader experience resulting in stronger brand recall.
Sunday Circle counts some of Malta's top names in its stable of writers, professionals who carry out extensive research and present it in the most engaging manner. Our writers know how to sniff out the most relatable stories that affect real lives.
Sunday Circle is distributed with The Sunday Times, Malta's most popular newspaper, making it part of Malta's top publishing house, known for constantly striving to set new standards in quality journalism and design.
No other vehicle is as effective when it comes to reaching your customer base, the buying decision-makers in a household.
BE PART OF THE REVOLUTION
There's a quiet revolution brewing within the publishing industry – and we're the ones leading it in Malta! Sunday Circle is now available in digital format in both web browser and app versions. Adapted for use on tablets and smartphones and following in the footsteps of some of the world's most successful digital magazines, Sunday Circle content – both editorial and advertising – take a stunning turn with gorgeous visuals, interactive features and advertising, creative video content and a host of other fun innovations.

Watch your adverts come to life in the Circle's fully interactive digital format. With videos showcasing your product or service, interactive links and even the possibility to link potential clients directly to your online shopping section, you get immediate engagement with your customer-base.

This digital format captures the essence of our print version with the added benefit of extra multi-media features, allowing readers to enjoy an expanded experience, with pop up captions, images and animated infographics; a scrollable table of contents that takes you directly to your page of choice; a three-dimensional view of products; instant polls, quizzes and surveys and generous prize draws that our readers can participate in at the click of a button!

And customers don't even have to be online to enjoy the digital magazine, as it can be viewed both on browser and on a native app version that readers will download for free to their homescreen. Let the sharing begin!

Of course, our printing section remains a crowning glory. Offering proven longevity and a higher credibility, as well as high ad recall and retention rates, our print magazine remains the top, all-encompassing option that attracts a loyal following and high visibility.
Style and fashion remain big sellers with a lifestyle readership. Sunday Circle collaborates with leading stylists – often with a young and highly-engaged following of their own – to share the latest trends with our readers, showing how these can be incorporated into personal wardrobes.
​
Think large, eye-catching photography and on point editorial that reflects the contemporary vibe and taps into the highly-popular fashion-writing and blogging scene.
Help your product shine with a beautifully-presented snippet, as part of the latest news on the fashion, beauty and lifestyle scene.
Create the right image for your product or service. Present your information in a contemporary format, both in print and digital, that attracts influential consumers with exceptional taste.
High-quality production ensures that your advert is seen and remembered by as many potential customers as possible.
And the best part? The digital app reinforces all this. Studies show that interactive adverts lead to stronger user engagement, appealing directly to the reader's emotions and desires; these adverts have higher recall and comprehension, hooking readers into giving their undivided attention to the product or service they're watching and translating into purchase intent.
Why choose between two amazing advertising options, when you can have both? Being part of our print and digital story, you are guaranteed to reach the widest spectrum of potential clients, ranging across a very wide audience demographic. Your reach goes full Circle, if you will pardon the pun, encompassing the established 35,000 readership of the Sunday Times while also capturing the younger smartphone users and the mature who enjoy a tablet experience.
ADVERTORIALS AND PROMO FEATURES
Long-term information campaigns on Sunday Circle maximises the reach of your product or service, informing your potential customers and helping them enhance their lifestyle. Our editorial staff has the expertise to create engaging content with a message – your message – blending it seamlessly with other, non-promotional content within the magazine.