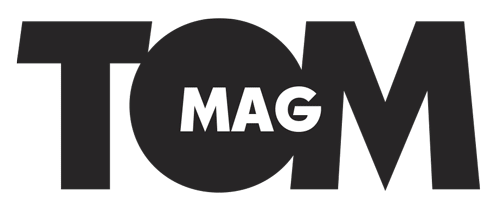 BRINGS YOU




GIFTS GALORE

THIS MAY
Circle magazine has teamed up with some of Malta's best-known perfumeries and beauty suppliers to take your beauty products and fragrances further!
HOUSE OF BEAUTY is giving away an Elizabeth Arden make-up bag that includes Superstart Skin Renewal Booster, Advanced Ceramide Capsules and Retinol Ceramide Capsules when you spend €70 or more on Elizabeth Arden beauty products; or a Natural Basics Scented Candle worth €10 when you spend €30 or more on any brands. Simply show your hard copy of Sunday Circle or the TOM Mag app on your phone at any of the House of Beauty Perfumeries, St Julian's, Gzira and Cospicua and Victoria, Gozo. Web: www.cmmarketing.com.mt or call 2142 4079.
Offer is valid until end of May.
​
​
FRANKS is offering a Carolina Herrera Good Girl body lotion 100ml when you purchase an 80ml bottle of the Limited Edition Carolina Herrera Good Girl Dot Drama; a Guerlain pouch full of miniatures with every 100ml bottle of Mon Guerlain Bloom of Rose; and a Cavalli trio of mini pouches with the 75ml bottle of Cavalli Florence! The offers aren't available in-store, though! Instead, head to www.franks.com.mt, order any of the above, and write 'Sunday Circle' in the Order Notes upon check-out.
Offer is valid on purchases made between May 5th
and May 19th, 2019.
Download the May digital edition of Sunday Circle through the TOM Mag app for three more exclusive giveaways on selected Trussardi, Chloé and Hugo Boss fragrances!
CHEMIMART is giving away a black velvet clutch bag complete with a Diego dalla Palma lipstick and a Diego dalla Palma lipliner with any €50 purchase – both in-store and online! To get this gift, simply show your hard copy of Sunday Circle or the TOM Mag app on your phone at any Chemimart perfumery; or enter 'CM' in the coupon bar on check-out at www.chemimartgroup.com.
Offer is valid until end of May.
TELL US WHAT YOU BUY,
WIN THE GRAND PRIZE!
If you do take advantage of any of the offers mentioned above, then head to to leave your feedback. All entries will be entered in a prize draw for an overnight stay for two at Hilton Malta including dinner for two at the Blue Elephant! For more information, visit the respective page on the digital edition of Sunday Circle May, which can be accessed through the TOM Mag app.
​
Any enquiries can be sent to sundaycirclecompetitions@gmail.com or send us a message on Circle Facebook page.